Investing in Berwick
What we do - Current Projects and Services run by Berwick Community Trust
Go to Employment Support
Employment Support
Here for You is a free service supporting employed and unemployed customers with jobsearching activities including writing cv's, how to jobsearch effectively, interview skills and accredited training courses. Since inception in Jan 2013 they have supported 1232 people, have 671 job outcomes and had a total of 7165 attended appointments.
Go to Childcare Provision
Childcare Provision
We currently employ around thirty staff across SureStart Children's Centres in North Northumberland including a Saturday Club
Go to Coastal Communities Team
Coastal Communities Team
The Coastal Communities Team consists of Berwick Community Trust, Northumberland County Council, Berwick Town Council, Chamber of Trade, The Port Authority, The Freemen and other local Businessmen. The group will work to develop the Economic plan for Berwick
Go to Food Bank
Food Bank
The William Elder Building is home to a branch of the North Northumberland Food bank, assisting those in desperate need, not only with accessing food but supporting and helping with any issues that may arise.
Go to CoRE Legacy Fund
CoRE Legacy Fund
The CoRE Legacy Fund provides grants to support projects in the North East of England that will enable communities to reduce their energy consumption or help them benefit from renewable energy technologies. The intention is to support North East communities through a wide range of renewable energy or demand reduction projects.
Past Achievements
Some of the things that we have achieved since 2005
Created Local Jobs - Protected the provision of childcare opportunities in Berwick upon Tweed and Wooler by employing almost thirty staff members involved in the provision of childcare through Surestart, launched a Play Outreach Project across the town and supported Berwick Young Carers. Here for You was formed as an arm of the Trust with Joanne and Becci both volunteering until funding was obtained.

Provided Meeting and Shop Space - Set up accommodation for fourteen local businesses and organisations. Hosted the Berwick Food Bank. Facillitated the opening of the Serendipity local artisans store, managed the Reach Project enabling 80 people to find work including the start up of 12 businesses.

Environmental - Commisioned a Wind Turbine in 2014. Installed pV panels to six local schools and a sports centre, developed a 500kW wind turbine project, worked on low carbon initiatives and Every drop Counts to enable residents to save money on water bills.

Community - Developed and supported, over seven years, a range of local Festivals – Film, Jazz and Border Green. Attracted one hundred independent members. Developed the VisitBerwick website and supported a number of tourism projects. Directly attracted £1.8m into Berwick.
Latest News
What's new at Berwick Community Trust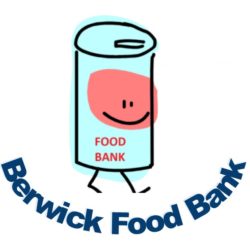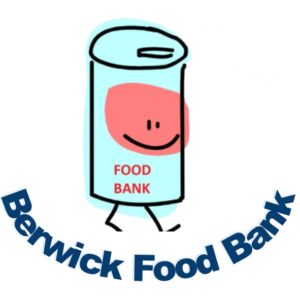 Figures showing the number of parcels given out between January and July are now available. You can visit the page here to find out more.
Previous
Next