Investing in Berwick
What we do - Current Projects and Services run by Berwick Community Trust
Go to Employment Support
Employment Support
Here for You is a free service supporting employed and unemployed customers with activities around working and looking for work. Support with benefits and UC is also available.
Go to Berwick Food Bank
Berwick Food Bank
Supporting households with emergency food provision. We also offer tailored support to alleviate stress and look for ways to solve issues.
Go to Whats On
Whats On
A guide to what's on in the William Elder Building and room booking availabilty.
Go to CoRE Legacy Fund
CoRE Legacy Fund
The CoRE Legacy Fund provides grants to support projects in the North East of England that will enable communities to reduce their energy consumption or help them benefit from renewable energy technologies. The intention is to support North East communities through a wide range of renewable energy or demand reduction projects.
Go to Beach Wheelchairs
Beach Wheelchairs
Located within Spittal Splashpark we have secured 3 beach accessible wheelchairs for visitors and residents. Partnered with Beach Access North East and supported by Berwick town Council and Northumberland County Council.
Past Achievements
Some of the things that we have achieved since 2005
Created Local Jobs - Protected the provision of childcare opportunities in Berwick upon Tweed and Wooler by employing almost thirty staff members involved in the provision of childcare through Surestart, launched a Play Outreach Project across the town and supported Berwick Young Carers. Here for You was formed as an arm of the Trust with Joanne and Becci both volunteering until funding was obtained.

Provided Meeting, Offices, Shop and Cafe spaces - Refurbished the William Elder Building and created Meeting, Conference and business office spaces. Hosted and managed Berwick Food Bank. Facilitated the opening of the Serendipity local artisans store, and more recently purchased the Lookout Cafe on the Quayside. Managed the Reach Project enabling 80 people to find work including the start up of 12 businesses.

Environmental - Commissioned a Wind Turbine in 2014. Installed pV panels to six local schools and a sports centre, developed a 500kW wind turbine project, worked on low carbon initiatives and Every Drop Counts to enable residents to save money on water bills. Sold the wind turbine and created a Core Legacy Fund for local groups and communities with buildings to apply for funding to reduce energy costs and new initiatives.

Community - Developed and supported, over seven years, a range of local Festivals – Film, Jazz and Border Green. Attracted one hundred independent members. Hosted the Welcome Visitor Project for 2 years providing Tourism benefits to local businesses. Employed a dedicated Destination, Marketing and Development Officer and developed the VisitBerwick website and supported businesses. Directly attracted £1.8m into Berwick.
Latest News
What's new at Berwick Community Trust
The funding is open for applications. A wide variety of projects will be considered including solar panels, heat pumps, energy efficient lighting and more. Grants will be awarded to organisations based in North Northumberland and located in a radius of up to 20 miles from the CoRE wind turbine in Berwick-upon-Tweed. We're looking forward to Read more about CoRE Legacy Fund is OPEN[…]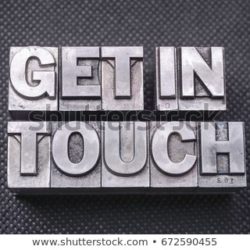 Have a query about one of our services, or want to know more about booking meeting space. Please drop us a message on on our Get in Touch page to send us an enquiry. A member of staff will respond as soon as possible, if you have not heard from us in 48 hours or Read more about Get in Touch[…]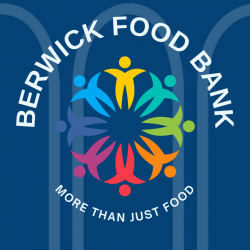 Figures showing the number of parcels distributed has now been updated. You can visit the page here to find out more.
Previous
Next