WE ARE NOW ACCEPTING BOOKINGS FOR UP TO 6 PEOPLE
The guidance for holding meetings in multi-purpose buildings has changed. Businesses and groups can now meet in our rooms but only up to the capacity that we can safely hold to be Covid secure and following the governments guidelines. Whilst we are resuming bookings, we are not providing refreshments or access to certain services. Please contact Claire on 01289 303366 to discuss your booking or if you have any queries about an existing booking. A Covid-19 induction will be required to ensure you understand how we are currently operating our room usage processes.
Safe Use of Multi Purpose Buildings
Meeting With Others Safely
If you have any questions about a room booking then please contact us as soon as possible to discuss.
---
Here is small selection of photos to reassure you of the precautions that we are taking when hiring our room out to users.
Our meeting rooms are situated in a good location close to the town centre and to local transport networks. With a variety of sizes available, the spaces are flexible and will suit a variety of needs, the larger Conference Room can be used for large meetings, coffee mornings, community group activities and birthday parties. The slightly smaller Meeting Room can be used for small meetings, coffee mornings and community group activities.
---
Click each link for more information on each room we have available:
Please view our Meeting Room Hire Info booklet for terms and conditions.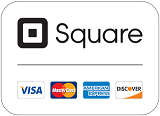 We accept payments for all room bookings using cash or Debit/Card
You can view availability for the rooms on our new system prior to booking with us.
---
Extra Services
We can also offer the following additional services:

Photocopying:
B&W A4 1 Sided £0.05 per copy
B&W A4 2 Sided £0.10 per copy
Colour A4 1 sided £0.15p per copy
Colour A4 2 sided £0.20p per copy
B&W A3 1 sided £0.15p per copy
B&W A3 2 sided £0.30p per copy
Laminating:   
Laminator Access – Free
Laminating Pouch – £0.40p each
Postage:
Outgoing mail service (stamps)
Standard Postage rates apply
Equipment Hire
We have a range of equipment that be hired out for a fee. Visit Equipment Loan for more information
Please note the above services are only available during office hours only which are 9.00am – 5.00pm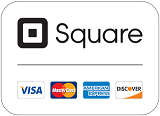 We accept payments using cash or Debit/Card