Our room bookings are now back to normal operation.
Face coverings are not mandatory in the William Elder Building, however should you wish to wear a face covering then you are welcome to, or if your organisation request that you do so.
If you have any questions about a room booking then please contact us as soon as possible to discuss.
---
Sanitising procedures will remain in place in all our rooms and public areas. We would appreciate your co-operation in sanitising rooms after you have used them.
---
Our meeting rooms are situated in a good location close to the town centre and to local transport networks. With a variety of sizes available, the spaces are flexible and will suit a variety of needs, the larger Conference Room can be used for large meetings, coffee mornings, community group activities and birthday parties. The 2 slightly smaller rooms can be used for meetings, group activities, training sessions and much more.
---
If your booking is outside our normal working hours then you will need to be provided with a key to the building. This will be discussed with you at time of booking.
---
Should you require catering for your event or meeting, then we can forward details of local suppliers. Please ask us at time of booking for the details should you require these.
---
Click each link for more information on each room we have available:
Please view our Meeting Room Hire Info booklet for terms and conditions.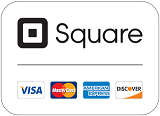 We accept payments for all room bookings using cash or Debit/Card
You can view availability for the rooms on our new system prior to booking with us.
---
Extra Services
We can also offer the following additional services:

Photocopying:
B&W A4 1 Sided £0.05 per copy
B&W A4 2 Sided £0.10 per copy
Colour A4 1 sided £0.15p per copy
Colour A4 2 sided £0.20p per copy
B&W A3 1 sided £0.15p per copy
B&W A3 2 sided £0.30p per copy
Laminating:   
Laminator Access – Free
Laminating Pouch – £0.40p each
Postage:
Outgoing mail service (stamps)
Standard Postage rates apply
Equipment Hire
We have a range of equipment that be hired out for a fee. Visit Equipment Loan for more information
Please note the above services are only available during office hours only which are 9.00am – 5.00pm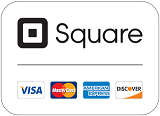 We accept payments using cash or Debit/Card